Since joining the EDM scene in 2015, Cailo has solidified herself as a gifted musician, producer and DJ. Born in Vallejo, and based in the San Francisco Bay Area, Caitlin "Cailo" Lowe, is a one of a kind producer and songwriter. Cailo is a unique, soulful artist that grips listeners with her beautiful melodies and clever lyricism. Cailo provides catchy beats with conscious lyrics to accompany many of her songs. Sometimes soulful, playful, satirical or even dark, each song Cailo creates tells its own story and has a personal meaning behind it. Simply put, her music tells the story of her life.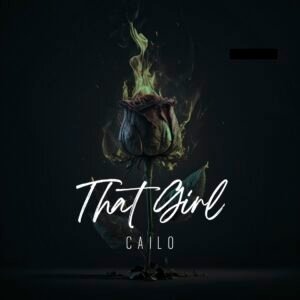 With well over 300,000 streams and songs like "Time and Again," "All Your Love" and "Home," Cailo has caught the attention of fans around the globe. Now, Cailo is back with her second release of the summer, and follow up to "Off My Mind." Cailo is set to release her dance-pop track, "That Girl."
This dance inducing track's drop is just in time for summer! With its energetic synths and punchy kicks, "That Girl" is sure to make you hit the dance floor and be added to your summer rotation. The beat on this track is infectious and the hook is catchy.