If you've already splurged on the handsome two-volume boxed set of Paul McCartney's "The Lyrics," you might logically wonder: Why buy the $30 paperback?
There are fewer photos and no glossy pages in the no-frills soft-cover edition on sale now, which squeezes all the insights of the bestselling 960-page original into a slimmer (624 pp.) single volume. McCartney's song-by-song narrative, drawn from 50 hours of recorded conversation with poet Paul Muldoon, is intact, as are standardized lyric sheets for 161 catalog picks dating back to 1956.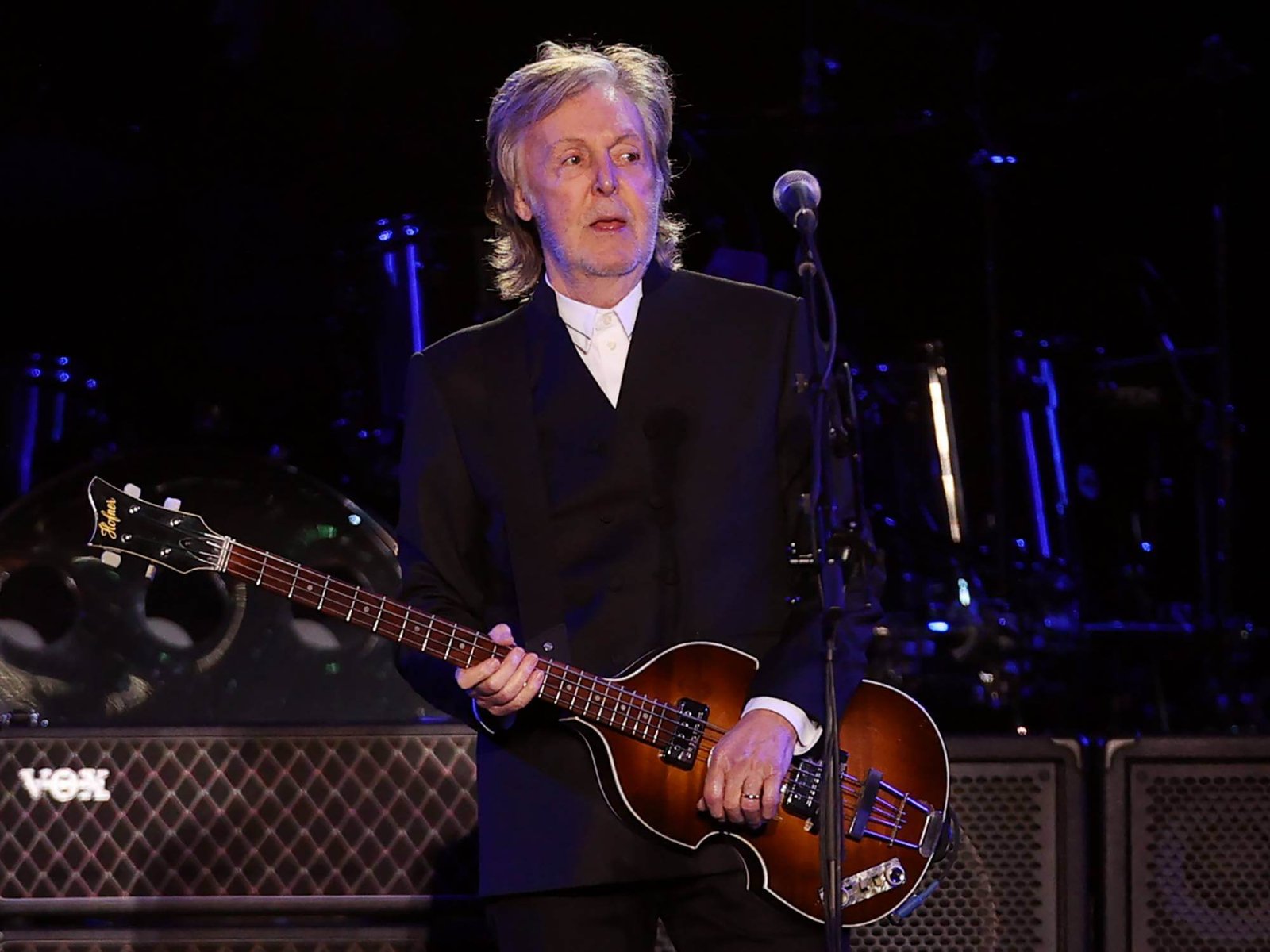 But the biggest draw for fans is the addition of seven songs, three of them Beatles classics ("Day Tripper," "Hello, Goodbye" and "Magical Mystery Tour"), three from McCartney's solo and Wings years ("Bluebird," "English Tea" and "Every Night") and one (surprise!) written for Cilla Black ("Step Inside Love").
Purchases you make through our links may earn us and our publishing partners a commission.
Paul McCartney often gave wife Linda writing credits to protect his songs amid The Beatles' legal squabbles
1973's "Bluebird," an album cut from Paul McCartney and Wings' "Band on the Run," is notable for crediting Linda McCartney as a co-writer. During messy court battles involving The Beatles' publishing rights, "I'd had to sue my best friends from childhood to ensure we could keep control of our songs, rather than 'other parties' controlling them," he says. "Even if I'd written a song by myself, I would often add, 'and Linda.' Contractually, those 'other parties' couldn't get at her."
Similarly, "I also had to be careful about where a song was written, or, at least, where I said it was written. … It wasn't quite 'one for you, nineteen for me,' but it was close," says McCartney, referencing George Harrison's "Taxman" lyric. "I got creative with where I wrote my songs, because it determined who you owed money to."