Metro Boomin got one of his bucket-list collaborations working with Nas on the Spider-Man: Across The Spider-Verse soundtrack, and now he has his sights set on Jadakiss.
Talking to EBONY in a conversation published on Tuesday (July 25), the decorated producer named not only Kiss as one of his next dream collabs but 50 Cent, JAY-Z and Snoop Dogg too.
"Man, I would love to work with both of them," Metro said when asked where a Nas or Hov feature ranks for him. "I have this long list written out of all the people I would love working with. Working with Nas on the Spider-Verse, was the first time I got to do something with him. My mom loved him and used to play his songs all the time. So, I used to go out and buy his albums when I was young."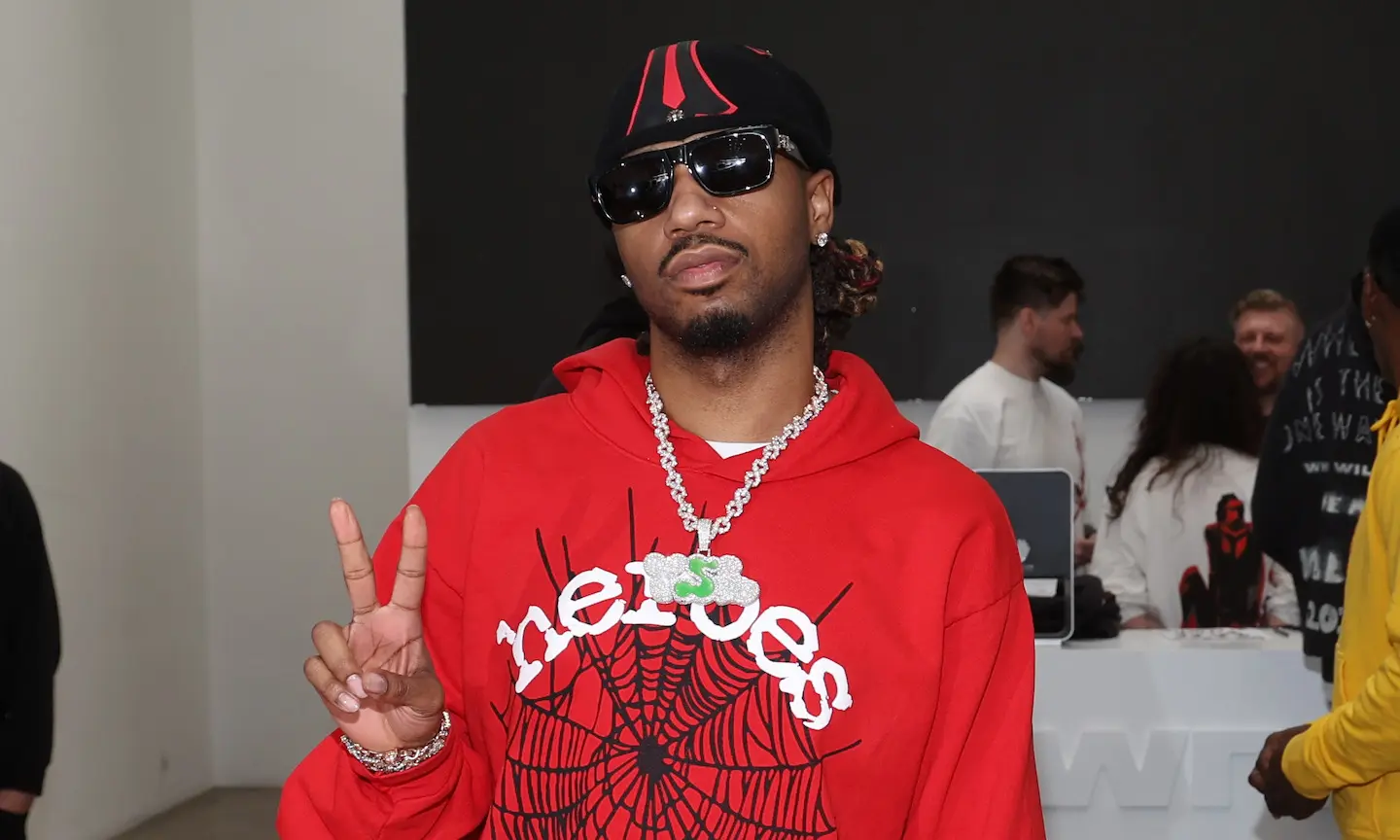 He continued: "But as far as other dream collabs, man, Jadakiss, 50, Snoop. Honestly, I don't want to keep going because I don't want to leave anyone out."
Metro Boomin not only curated the soundtrack for the new Spider-verse but also had a brief cameo in the movie, which he was finally able to see last month.
The scene in question finds Miles Morales (voiced by Shameik Moore) fleeing a flock of Spider-Men from various timelines in the multiverse, with Spidey Metro telling him: "There's nowhere to run." However, Morales then crashes out the window, and during an awkward moment of silence, Metro turns to everyone and says: "My bad everybody, there was somewhere to run."
Serving as the sequel to 2018's Spider-Man: Into the Spider-Verse, the latest animated film continues the story of Miles Morales, the half-Black, half-Latino teenager who's trying to serve his city as the famous web-slinger.
Metro Boomin was originally tapped for the soundtrack back in December, which features appearances from Future, Lil Uzi Vert, J.I.D, Nas, Lil Wayne, A$AP Rocky, 21 Savage, Offset, 2 Chainz, Swae Lee, A Boogie Wit Da Hoodie, Nav, Don Toliver, Coi Leray, Wizkid, James Blake and more.
READ ALSO –
Black 80s Fashion: A Trendsetting Era of Bold Statements and Iconic Style
All eyes will be on the Boominati boss to see if the project can match the hype of its predecessor. The first Spider-Verse soundtrack spawned the blockbuster single "Sunflower" by Post Malone and Swae Lee, which was certified diamond in 2021 and became the joint highest-certified single in RIAA history last November.