The pair also released the music video for the project's lead single, "Love Me a Little."
Monsta X's Shownu & Hyungwon are the latest members of the group to branch out. The duo released its first joint mini album The Unseen on Tuesday (July 25), as well as a music video for the project's lead single "Love Me a Little."
The "Love Me a Little" video sees the duo preoccupied with the way the object of their affections makes them feel, from captivated to borderline insane. Even simple things like driving and lying in bed prove to be a task, as their thoughts overtake them.
"Charmed by that unfamiliar scent/ You just won't come to me/ Locked in your room, I get more excited today/ Love me a little, love me a little bit/ Your scent blows into my love you/ Love me a little, love me a little bit/ La la la love me," the pair takes turns singing on a midtempo chorus backed by percussion, as they dance on water.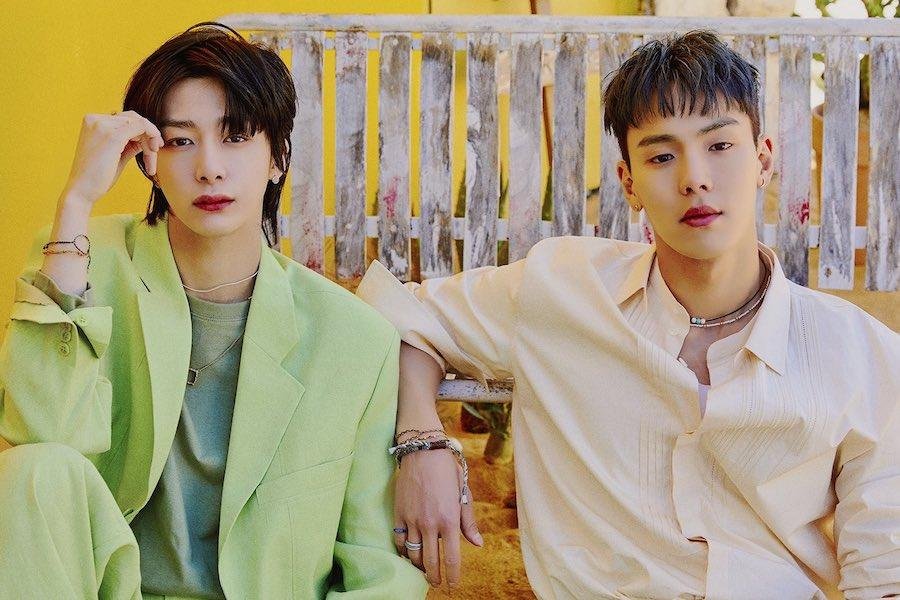 Shownu and Hyungwon's The Unseen features a total of five tracks: lead single "Love Me a Little," "Love Therapy," "Roll With Me," "Play Me" and "Slow Dance." The set comes less than two years after Monsta X — which also includes members Minhyuk, Kihyun, Joohoney and I.M — released its second English album, The Dreaming, in 2021. The album peaked at No. 21 on the Billboard 200.
Watch the video for "Love Me a Little" above and stream The Unseen in full below.